Products
Choose a category
Alka® Spermidine Forte
"Alkaline spermidine complex"
Alka® Spermidine Forte is an alkaline spermidine complex with B-vitamins and zinc.
With a high spermidine content of 3mg per capsule
From in Austria specially grown and cultivated buckwheat sprouts
Contributes to normal immune system function 1
Contributes to normal cognitive function 1
Helps reduce tiredness and fatigue2
1) zinc, 2) vitamin B12



Choose your contents, Product Language and quantity
Alka® Spermidine Forte
Price per piece
In stock
Order before 16.00 hours, shipped same day!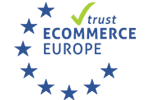 Disclaimer:
This page contains information about nutritional supplements that can be used as a supplement to a diet. Food supplements are not medicines but are intended to support your health. Any advice is entirely without obligation and is exclusively in the field of nutrition and nutritional supplements. If you are physically ill, consult a (natural) doctor or therapist.