Products
Choose a category
Alka Drops: pH Booster Drops
"Alkalize your body by adding a few pH drops to your drinking water"
Alka® Drops is a unique alkaline mineral extract that when added to drinking water increases its pH value, creating alkaline water.
Dissolves acidic waste in your body and joints
Alkaline drops for active deacidification
The most effective way to create alkaline water
1 bottle is equal to 3 months of daily use




Choose your Product Language and quantity
Alka® Drops
Price per piece
In stock
Order before 16.00 hours, shipped same day!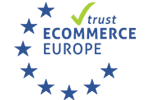 Disclaimer:
This page contains information about nutritional supplements that can be used as a supplement to a diet. Food supplements are not medicines but are intended to support your health. Any advice is entirely without obligation and is exclusively in the field of nutrition and nutritional supplements. If you are physically ill, consult a (natural) doctor or therapist.