Products
Choose a category
Alka Tea: pH Balancing Herbal Tea
"Deacidify with a delicious cup of tea containing 52 powerful herbs"
Alka® Tea contains the whole spectrum of elements that ensure optimum de-acidification of the body. Alka® Tea is tailored just for you with 52 different kinds of herbs to cleanse your body.
Contains 52 kinds of powerful herbs
Great taste, healthy and 100% natural
Supports the elimination of acidic waste through the kidneys and urinary tract
Tea bag made of unchlorinated paper, without microplastic




Choose your contents, Product Language and quantity
Alka® Tea
Price per piece
In stock
Order before 16.00 hours, shipped same day!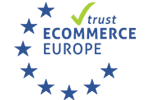 Disclaimer:
This page contains information about nutritional supplements that can be used as a supplement to a diet. Food supplements are not medicines but are intended to support your health. Any advice is entirely without obligation and is exclusively in the field of nutrition and nutritional supplements. If you are physically ill, consult a (natural) doctor or therapist.