Products
Choose a category
Alka pH Test strips: 100 pieces
"Measure your pH balance"
Acidification can easily be measured through the urine. The Alka® pH Test Strips gives you an indication of the level of acidification of your body.
Measuring the acidity level can be done easily by yourself
Results visible within seconds
Packaging includes useful pH color scheme
Medical grade pH test strips
Choose your quantity
Alka® pH Test strips
Price per piece
In stock
Order before 16.00 hours, shipped same day!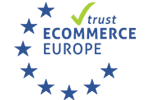 Disclaimer:
This page contains information about nutritional supplements that can be used as a supplement to a diet. Food supplements are not medicines but are intended to support your health. Any advice is entirely without obligation and is exclusively in the field of nutrition and nutritional supplements. If you are physically ill, consult a (natural) doctor or therapist.