Products
Choose a category
Alka® Starters Package Calcium
"De-acidify and support your body with an extra portion of calcium"
With the Alka® Starter Package Calcium you can start with the de-acidification in a targeted and easy way, while you support your body with an extra portion of calcium. This package contains 4 products and 3 free samples for a thorough and complete de-acidification of your body.
For a smooth start with an ideal product combination at an extra low price,
Stimulates the neutralization of excess acids with the help of alkaline drops and alkaline capsules,
Promotes the elimination of acidic waste materials, stimulates the production of new skin cells, and supports a healthy skin pH with alkaline full, foot and hand baths,
With practical pH test strips to measure the pH of your urine,
Specially developed for people who need additional calcium during de-acidification.





Choose your Product Language and quantity
Alka® Starters Package Calcium
Price per piece
In stock
Order before 16.00 hours, shipped same day!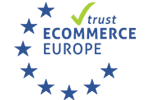 Disclaimer:
This page contains information about nutritional supplements that can be used as a supplement to a diet. Food supplements are not medicines but are intended to support your health. Any advice is entirely without obligation and is exclusively in the field of nutrition and nutritional supplements. If you are physically ill, consult a (natural) doctor or therapist.