Products
Choose a category
Alka Zuur-base Kuur: Zuur base evenwicht
"Ontzuren, afvoeren en aanvullen: alles in één kuur!"
Wilt u uw lichaam reinigen, ontzuren en tegelijkertijd meer energie ervaren? Start dan met de Alka® Zuur-base 30-dagen Kuur en ervaar snel resultaat!
Actief ontzuren gedurende 30 dagen
Ondersteunt de darmfunctie en reinigt het lichaam
Draagt bij aan een goede stofwisseling
Met een duidelijk dag-tot-dag kuurschema
Snel weer fit en vitaal
Een optimale zuur-base balans in het lichaam



Choose your quantity
Alka® Zuur-Base Kuur (30 dagen)
Price per piece
In stock
Order before 16.00 hours, shipped same day!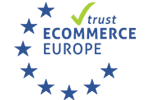 Disclaimer:
This page contains information about nutritional supplements that can be used as a supplement to a diet. Food supplements are not medicines but are intended to support your health. Any advice is entirely without obligation and is exclusively in the field of nutrition and nutritional supplements. If you are physically ill, consult a (natural) doctor or therapist.