Products
Choose a category
Alka® Acid-Base Detox plan
"Experience more energy, a beautiful skin and feel vital again!"
Would you like to give your body comprehensive support in maintaining your acid-base balance? Start with the 30-day Alka® Acid-Base Detox Plan.
Complete support for the acid-base balance
Optimal combination of 3 complementary Alka® products
With handy day-to-day scheme
Value pack: de-acidify and save more


Choose your Product Language and quantity
Alka® Acid-Base Detox plan
Price per piece
In stock
Order before 16.00 hours, shipped same day!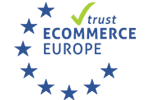 Disclaimer:
This page contains information about nutritional supplements that can be used as a supplement to a diet. Food supplements are not medicines but are intended to support your health. Any advice is entirely without obligation and is exclusively in the field of nutrition and nutritional supplements. If you are physically ill, consult a (natural) doctor or therapist.