Products
Choose a category
Alka Säure-Basen Kur: 30-Tage-Kur
"Erfahren Sie mehr Energie, eine schönere Haut und fühlen sich wieder vital!"
Möchten Sie Ihrem Körper umfassend unterstützen bei der Gesunderhaltung Ihres Säure-Basen-Gleichgewichts geben? Beginnen Sie mit der 30-Tage Alka® Säure-Basen-Kur!
Komplette Unterstützung für den Säure-Basen-Haushalt
Optimale Kombination aus 3 sich ergänzenden Alka® Produkten
Inklusive praktischem Kurschema
Vorteilspackung: 30-Tage-Kombipaket zum Sparpreis



Choose your quantity
Alka® Säure-Basen-Kur (30 Tage)
Price per piece
In stock
Order before 16.00 hours, shipped same day!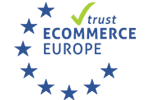 Disclaimer:
This page contains information about nutritional supplements that can be used as a supplement to a diet. Food supplements are not medicines but are intended to support your health. Any advice is entirely without obligation and is exclusively in the field of nutrition and nutritional supplements. If you are physically ill, consult a (natural) doctor or therapist.